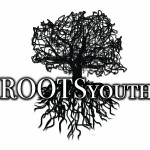 "So then, just as you received Christ Jesus as Lord, continue to live in him, rooted and built up in him, strengthened/established in the faith as you were taught, and overflowing with thankfulness." Colossians 2:6-7
Grow Deep in love with God.  Grow Wide in God's love for one another.  Grow Out into God's restoration mission for the world.
We believe that becoming disciples of Jesus Christ is a journey, a process of growth and maturing.  It is with each day, experience and choice that we grow closer to the heart of God.  As with all journeys, there is a beginning-an intentional choice to leave where we are in pursuit of a destination.  It is our desire to share the love of God with youth and come alongside them as they make the choice to follow Jesus, to begin their own journey.  The time that youth spend with us is not a means to an end but a place of beginning, an embarking point.  Our goal in youth ministry is to help youth understand and own what it means to be "rooted" and "established" in the faith.
Youth Meeting Times:
Junior & Senior Youth combined (grades 6th-12th):  Sundays @ 3:00 to 5:00
Senior High (9th-12th) – 2nd and 4th Wednesday @ 6:30 to 8:00pm
Jr High(6th-8th) – 1st and 3rd Wednesday @ 6:30 to 8:00pm
There are also small groups that meet in which the days and times vary.
*For special events information such as fundraisers, service projects, camps, rallies, etc., check out the calendar on our page.  You can also find us on Facebook (RootsYouth) or Twitter (@MtOlive_Brethren).*
Contact Information:
David Miller, Youth Pastor
Email:  David@mtolivebrethren.org   or   Phone: (540) 289-5592